Please follow and like us: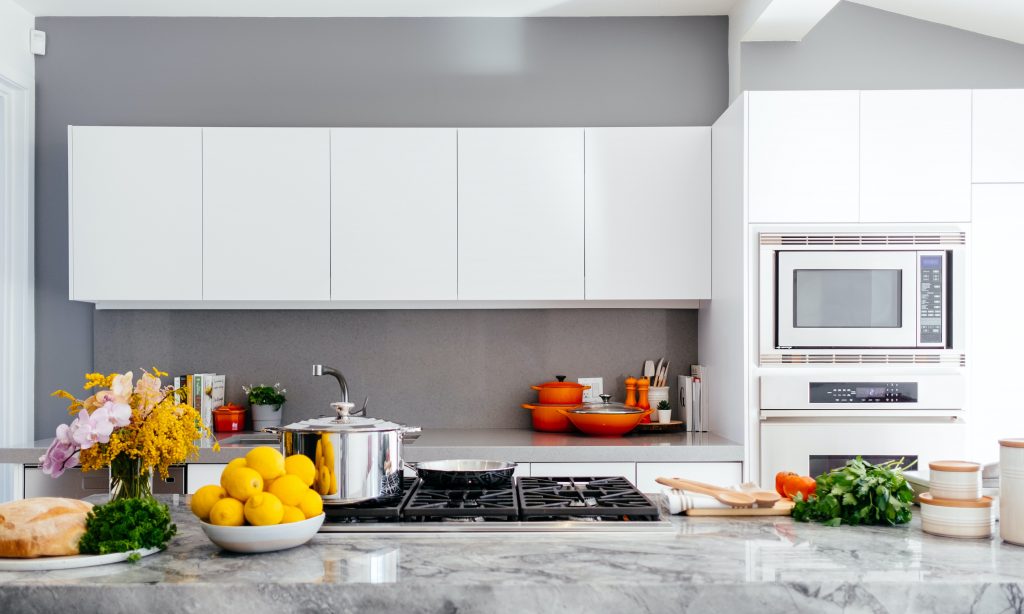 Is it finally the right time for you to give your kitchen a much-needed upgrade? Or maybe you've been on the fence to replace your current kitchen worktops? Then a replacement granite kitchen worktop might be the perfect solution.
A cost-friendly approach to renovating your kitchen space only requires a few tweaks and minor changes, and opting for a brand new granite worktop can give your kitchen surface a new look and feel without the expenses and mess from a complete design overhaul.
Why is it worth replacing or upgrading your current worktops?
In general, kitchen worktops will put up with years of usage, and over time, the wear and signs of age will become noticeable. There will inevitably come a time when you need to replace your kitchen worktops. Let's discuss the typical concern for worktop replacements and the signs that you should look out for.
Aesthetics: The aesthetics of your kitchen can become dated over time, even if there is no substantial wear or damage to your worktop surfaces. One of the quickest methods to update and reinvigorate its look is replacing the surface countertop. Many material selections are available from our store, like granite, marble and other stone alternatives. Replacing the vanity worktop is straightforward and only takes a few hours to install.
Stains, Cracks and Burns: Accidental stains and spillage are daily occurrences if you cook at home regularly. Whether it's from coffee, tea, juice, wine, oil and food spills, stains can cause permanent stains if they're not cleaned right away. Cracks from laminate worktops and wooden material will occasionally crack, primarily through extensive usage throughout its lifespan. Lastly, many of us are guilty of setting down a piping hot pan on the kitchen surface. These can be fixed, but if you've attempted to remove this damage with no success, consider replacing your worktop.
Kitchen / Bathroom upgrade
If you're considering a bathroom or kitchen update but can't afford the expenses to replace the cabinets and doors, replacement worktops are a budget-friendly choice. Installing a granite worktop can completely rejuvenate your entire bathroom or kitchen without breaking your budget. The process is faster, and it takes less time and labour than replacing the whole space.
Granite kitchen worktops and replacement bathroom worktops are perfect for those considering selling their homes or for customers who want to update their kitchen's look and feel.