Please follow and like us: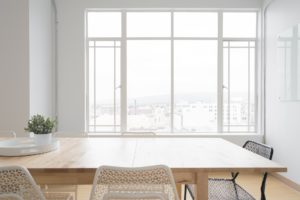 Whether you have a flat or a house, it's always ideal to have a comfortable home for yourself and inviting for your future guests. If you're on the mission to make your home comfortable, there are many steps you can take to get started. We have the following tips below to help you on your way to a more relaxing home.
Green plants
Natural park and forest give a calming effect to our surroundings as they are generally filled with natural grass, plants and trees. The trick is to add some green or leafy plants around your home to create the same atmosphere you would experience when you're strolling in a park. Live plants can sometimes be challenging to maintain, so if you don't have any experience with growing a plant, you can always opt in for artificial as they do not need any maintenance apart from dusting.
Lighting
Lighting can make a big difference in a room. There are different shades of light from yellow to crispy white. Try to balance the lighting with the natural light and the colour of your walls. It's ideal to make the room as bright as you can as it's more inviting compared to a darker room.
Natural
Natural colours such as beige, white, cream or light brown are very neutral which is more comforting to look at compared to darker colours like blue, dark brown or black. You want to avoid dark shades as they can make your home feel small and depressing.
Spacious
It's vital to avoid clutters in your home as this makes your room looks disorganised and less spacious. To create space in your home, start decluttering any unwanted items that are causing the mess. You want to achieve a light and spacious room as it provides a more relaxing environment. Clutters can make the place too chaotic, so make sure to get rid of any clutters in the room. Guests are also more likely to feel at home in a spacious environment.