Please follow and like us: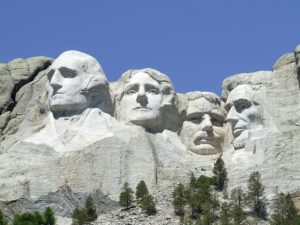 Where to go in North America is a question for all tourists thinking about this area of destination. It seems that the adventurer-type traveller may have the upper hand, as far as destinations that family groups may enjoy.
White Mountain National Forest is an adventure east of the Rockies in the United States. The national forest is in northern New Hampshire. Mount Washington is the highest peak in this mountain range in the northeastern portion of the U.S. The White Mountains match the Rockies for interesting trails and beautiful landscape views. On a clear day, the mountain-top tourist can see into Canada, also. Hiking trails include portions of the famed Appalachian Trail. Backpackers and weekend hikers enjoy this area. If you're up for an adventure, get your outdoor and camping equipment ready for multi-day hikes. What you carry depends on the length of your stay. Rentals, however, are available in nearby backpacking stores. This includes a map and compass, first aid kits, hydration packs, bivi bags, highlander tents, tarp Bashas, rain gear, and more.
Downhill skiing is popular here in the winter, and there are numerous ski resorts. Quaint villages frequently accompany the area resorts. The family vacationer is welcome to visit the village shops and view the incredible area mountain ranges.
South America is, in contrast, a place of many festivals. The vacation planner wanting to experience a completely different culture will not be disappointed with South America. Brazil is host to Carnival. This festival is a major tourist draw for the traveller who wants to be a part of something not experienced before. Peru, also, celebrates over one thousand festivals each year.
Planning for a trip to South America may include a list of hotels and shops and other venues. Most of the establishments remain open all year round, but it may be a good idea to check with the department of tourism before beginning a journey to a specific festival. Prices for the trip to South America vary according to the season of the year that the tourist is visiting the location. The popularity of the festival or resort area may cause an increase in price for the visitor. There are discounts that can be gained and sales that occur during the spring and fall tourist seasons. Booking a trip to this area may be less expensive if the vacation is planned four to six months in advance.